The summer sale has started. I hate it when people get to hold those pretty shopping bags. I want em' too!! So after two-hard-weeks of working, i'd planned a shopping trip at The High Street, London which is tomorrow (obviously Southampton don't have enough shops). Hurrahhh!! It will be a day trip and 8 hours of shopping. I should get a good rest for tomorrow or else i'lll easily get headaches all day long due to the crazy crowds and walking which surely burn a lot of the body calories!
I'm planning to get a black patent leather handbag from Selfridges & co, a dress (or probably dresses) from Miss Selfridge/republic/zara/topshop, tops, flat pumps, knickers from la senza or ann summers (they always have good offers) and last but not least a graduation gift and a card for him. Super-happy! =))
-------------------------------------------------------------------------------------------------
Shopping update: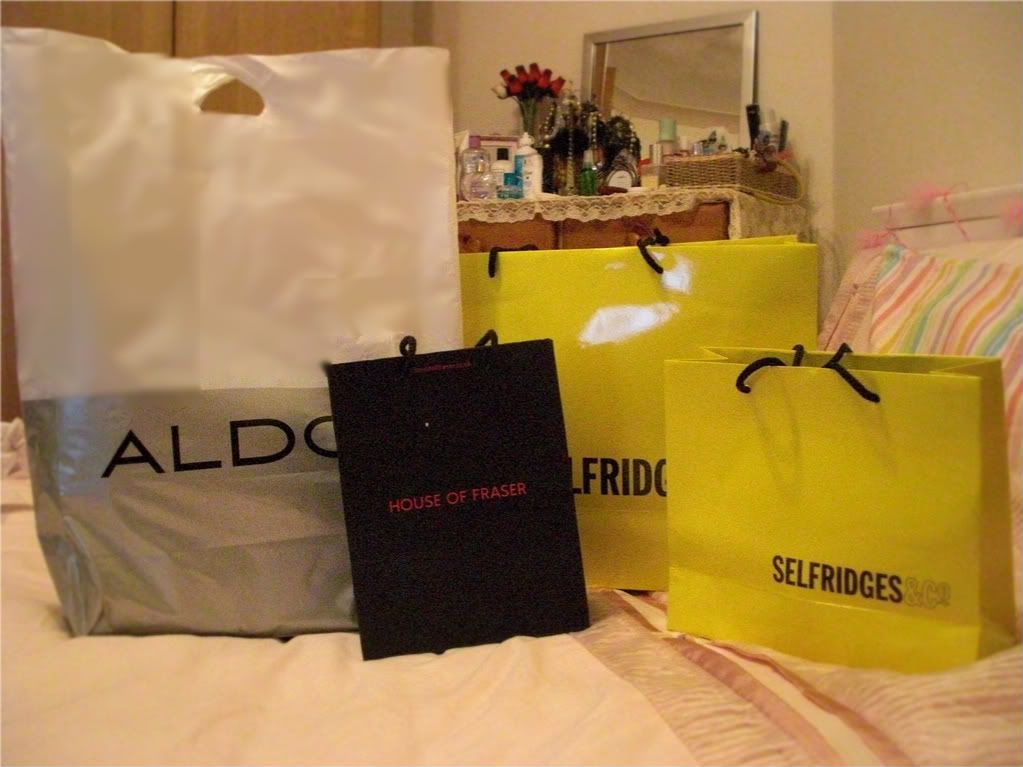 I bought a Ted baker wallet for my bro's birthday present from Selfridges & Co, Paul Smith boxer from House of Fraser for Him as a graduation gift, a patent leather handbag and a sunglass both from Aldo. Him bought a Ted Baker formal shirt only ok!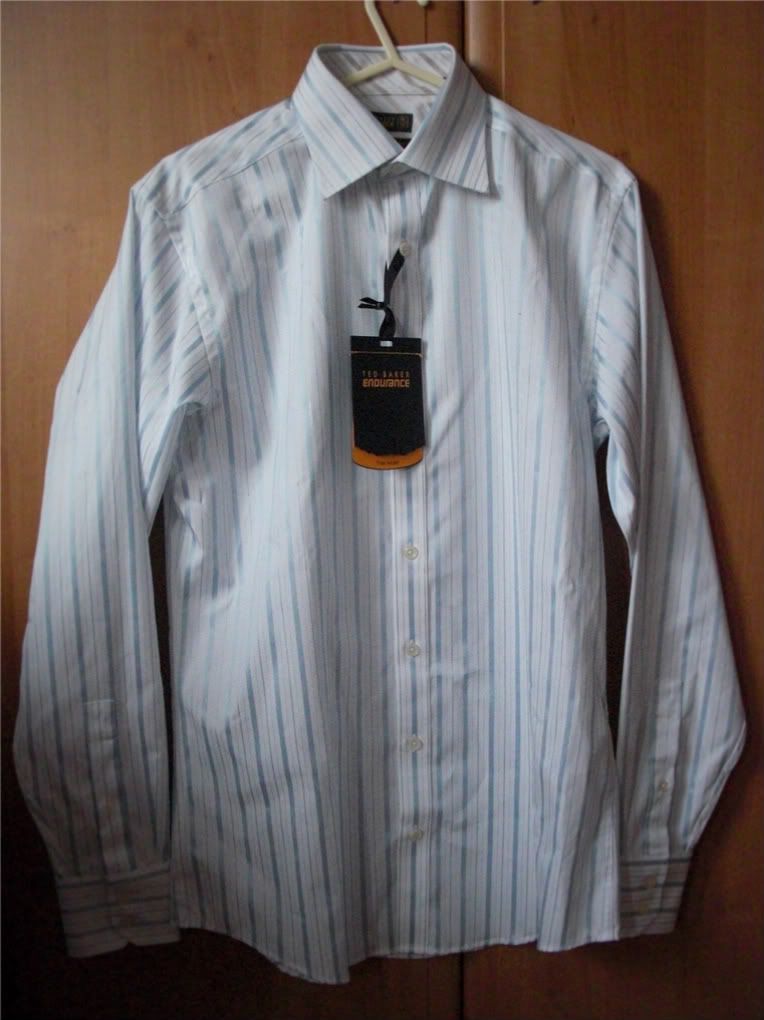 Act he was searching for a suitable graduation suit. We've been to Bichester designer factory outlet, Portsmouth fact. outlet and even Soton High Street but then tiade yang sesuai. Of all the suits including from Ted Baker, Paul Smith, Hugo Boss, Armani and etc, mesti ade je yang xbetul. Potongan kat pinggang and dada tak cantekla, seluar ketat mengamat walhal blazer nye longgar la, yada,yada yada.. Zara has the best selections of suits with nice cuttings and at reasonable prices. Tapi bak kate orang tu, graduation sekali seumur hidup and boleh still guna mase bekerja. Apa salahnye mahal sikit. Ok, we'll search again next time yeh cik azlan?