It has been like a month since my last entry. Yup, i've been busy with exams in early june n i've received the results last week. Not much to comment on the results, but hey the exam aftermath are much cooler than that. Yeayyyyy..Moreover, i need to completely enjoy these 3 months before school starts. I have a list of things to do that includes pergi ber-beaching kt Bournemouth, menaiki rides2 yg thrill ituu di Thorpe Park (hurrayyy), my not-so-honeymoon-bf-gf trip to Paris with him, work-work-work, gaji-gaji-gaji, shop-shop-shop (its summer sale!!), graduation celebration for him, shop-shop-shop again (summer clearance sale-further sale!) and going back to malaysia (home-sweet-home). Cant wait!!
The Bournemouth trip
Exactly a few days after the exams are over, without knowing the results yet, me and ma frens went to the beach in Bournemouth. I am kinda excited since this was my first activity for this summer 2008. Kam kam (@ nama sebenar kamarul asyraf) came all the way from warwick also joined us which makes the trip even exciting. That was my first time meeting him and he's cool. So, we took the train and in about 45mins, we arrived at the destination. The train only costs us each 5.++pounds for the return journey.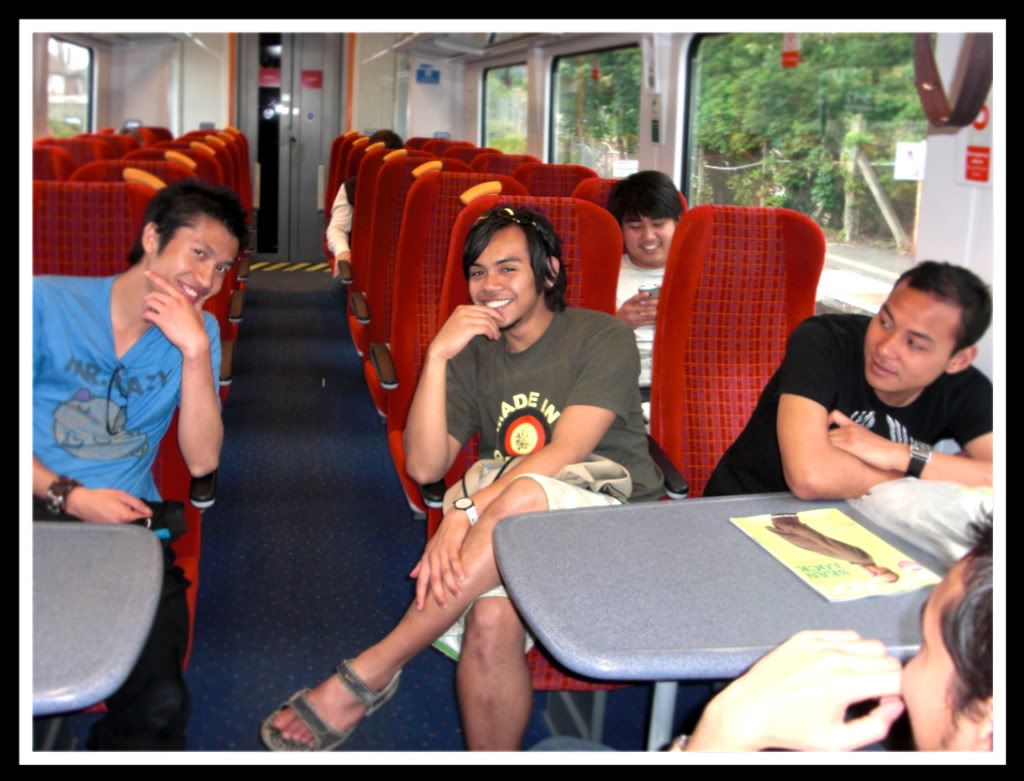 Kam kam is the one in the grey shirt
That day was a bit cloudy and as we've expected, light rains showed up before we arrived at the beach. But then, there is still hopes when the sun shines a bit later after we set our bums on the sand. The sand is soft and when i walk barefoot on the beach, there is this pleasant feeling of sand on my soles and between my toes. Here are some of the pictures that i managed to capture during that day.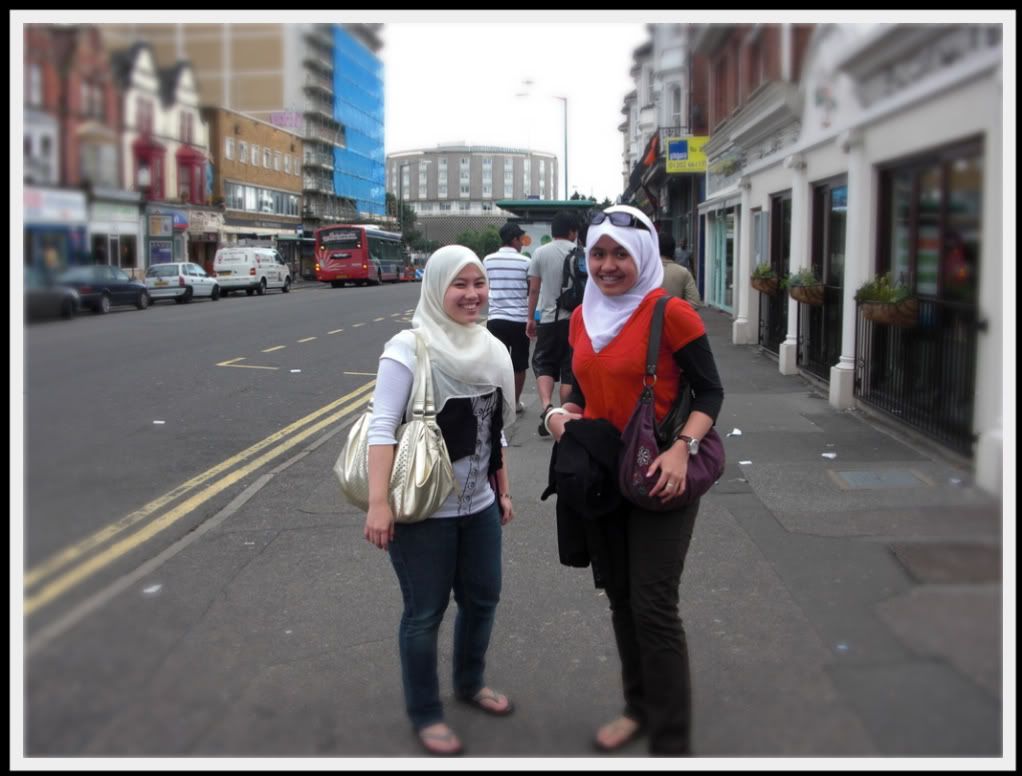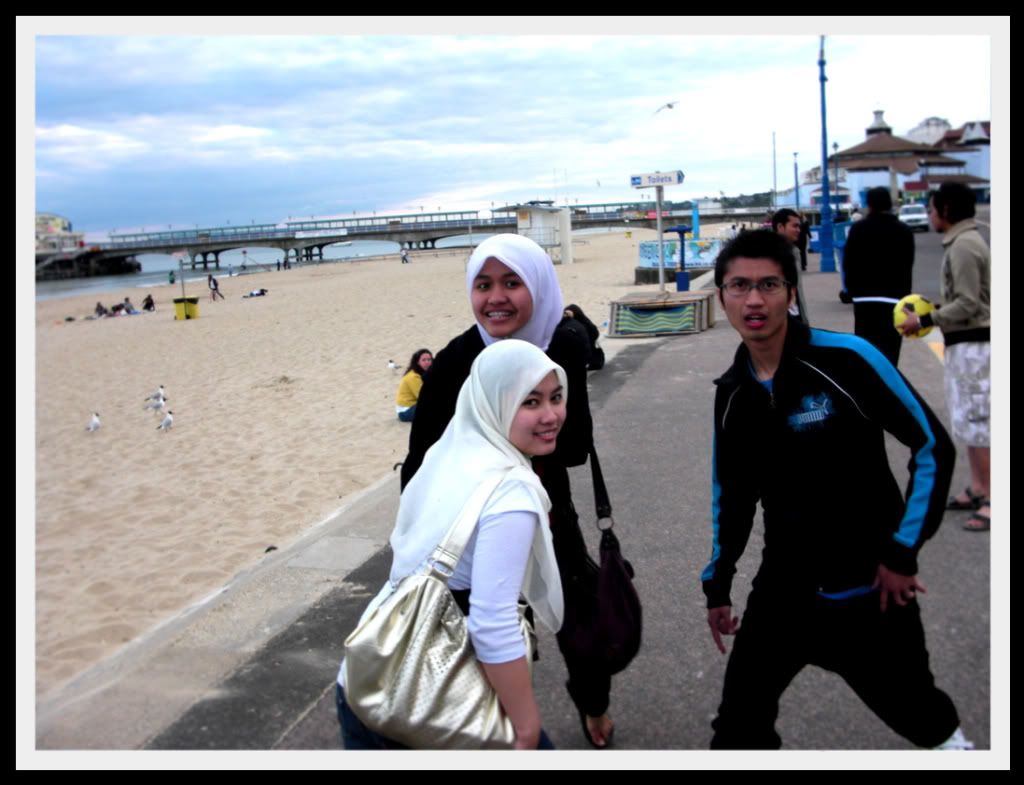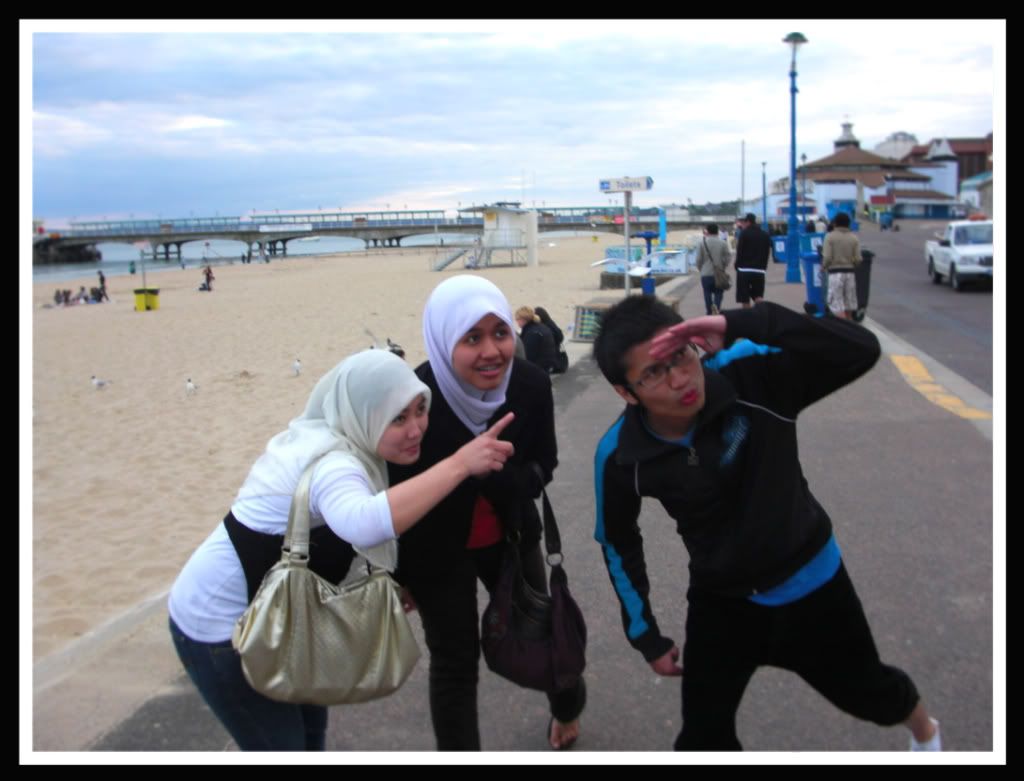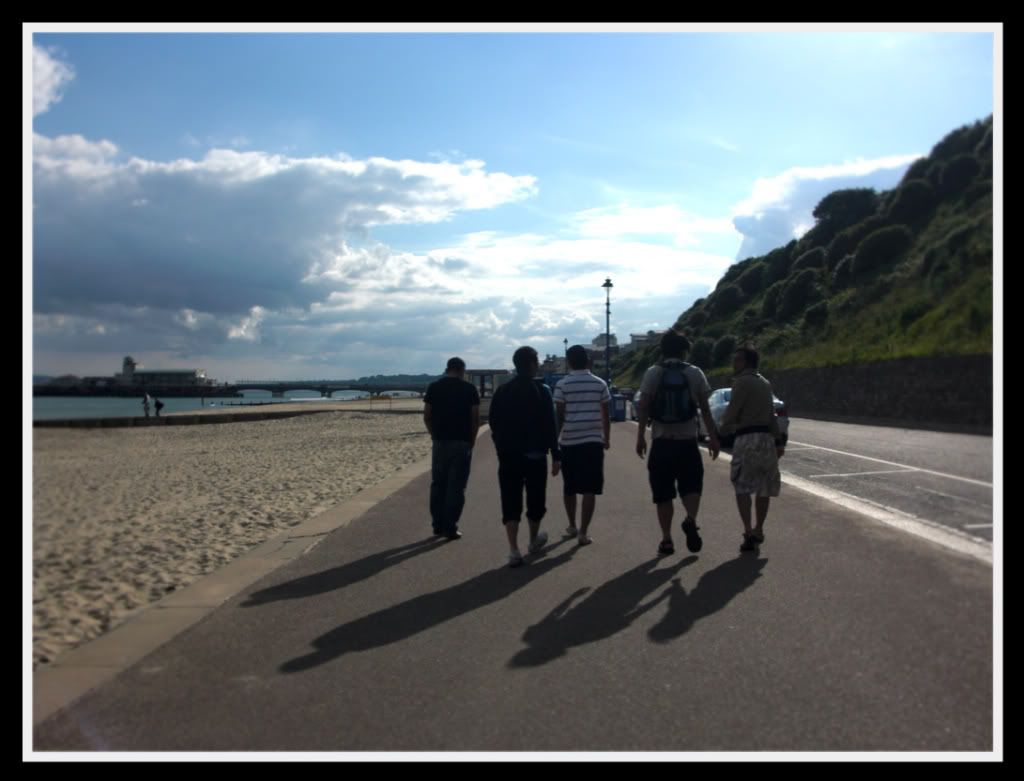 Eventho it was still not hot and too early to mandi-mandian lautan, we dare ourselves to face the cold sea water.Grrrrr... So sejuk and since everybody are all swimming in the cold salty sea, we did not managed to take more pictures as all took the chance syok sgt kepak-kepak dalam air. Furthermore, us prefer to stay in the water rather than go out to the shore and let ourselves exposed in the coldness.
Overall the trip was awesome but it will be most preferable if it is sunny and HOTTTT so i can stay in the water a bit longer and get tanned..YEAHHH.
Looking forward to go there again!!